Happy Mother's Day to all the mothers, aunties, grandmas out there! Without you we couldn't procreate!
A color trend for 2012 that I'm absolutely obsessed with is SALMON. Ever since I got Julep's Alicia in my April Boho Glam box, I've been in love. My favorite dress for the last couple of years is this $20 cotton dress in salmon that I got on sale at Target. I think it complements my olive skin well!
For my Mother's Day gift to myself, I chose a couple of Essie polishes and one of them is Tart Deco.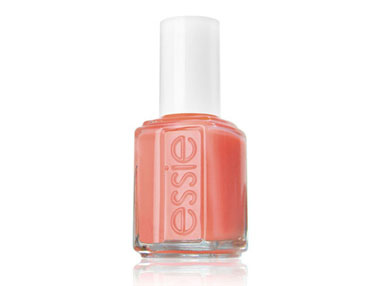 I just had to! SO, I gathered my two other similar shades to do a comparison... (I'm sorry for the weird cropping, I excitedly painted over my red nails and I didn't want you to see it lol)
In natural light
With flash
I think the winner in my court is Essie. It's a little darker than Alicia, has more of an orange tinge than Trout Pout, and this shade could easily be an Alicia dupe. YES! Thank goodness, because Essie is cheaper!